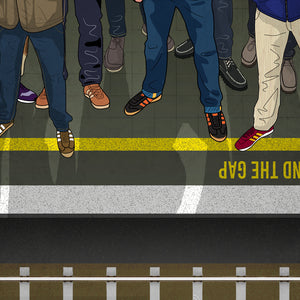 Football Awaydays : Plastic pints, overpriced pies and priceless memories.
Awaydays are the best days.
In fact to me they usually dwarf pretty much any home game no matter how big or important that may happen be. More often than not, a good away trip to some baron decaying wasteland can turn into a better day out than a big local, potentially mobhanded rival at home. In fact when I think of the days that I was going to the match on a regular basis, there aren't many home games that instantly spring to mind, not at least from my time watching football as an adult. It even got to the stage that for a good while, years in fact, that I wouldn't even entertain a home fixture. I mean, what was the point?
There's just something special and even a little nostalgic about setting your alarm for some ungodly hour and then like a kid at Christmas, not being able to sleep from sheer excitement. Or in some cases you don't even bother sleeping, stay out all night on the pop and just nip back home to get changed in time for the pick up. 
There's no panic mind, as you've no doubt had your clobber planned for about three weeks in advance. In fact for this one in particular, you've probably even treat yourself to that new Stone Island number and thrown in some fresh new kicks just for good measure. And if you're totally honest, it's highly likely that the outfit has changed a few times over the last couple of weeks or so, but now you've finally decided on this combo, you're good to go and it's ironed and hanging neat.
On any other day of the week or even just on a regular Saturday, if you were up and out plus a good few cans of your way into an 8 pack of lager by 6AM you'd have problems. But not for a football awayday, pretty much anything goes. In fact fuck it, don't forget to grab a quarter bottle, too.
For your mode of transport, a train or rickety old coach with festering curtains will do. The shitter the better, as long as it doesn't go breaking down. And if you need the bog you'd better hurry up before it's practically overflowing with a literal coach load of turds within the first couple of hours of you being on the road. That is of course if you're lucky enough to have a coach with a working toilet to begin with. And let's not forget that at least the trip home might be a little more comfortable and spacious as it's as good as guaranteed that there will be some empty seats for it. There's always someone that's bound to get nicked or just end up blind drunk and not find their way back to the coach in time.
One of the best happenings of a long away journey is often the "stop-off". These can occur in both directions and are especially good fun if it's on uncharted territory. Perhaps a place that's home to a local club whom don't play in your league and are located somewhere you wouldn't be likely to otherwise visit. It's almost like an ambush onto foreign soil and unless somebody is in contact with them it's unlikely they'll be expecting it. So you'll get a good hour of drinking with your pals and taking the piss in some unknown pub in a random town. And you never know, time depending you might even get a little show from the local firm.  
The contingency of away fans is always better and more raw than a home crowd. Even the scarfers are louder, seem more up for it and usually come across as more hardcore than your average full kit home wanker. Whether that's down to the copious amounts booze they've also supped on the long journey here or just the fact that they feel they can let off more steam whilst they're not surrounded by as many whoppers. Who knows? but either way, it's a combination of this and the feeling of a combative outsider unity that the away end provides ensures the awayday experience far more satisfying.
We get it, and certainly from reading back parts of the above that the awayday isn't going to be everyone's cuppa. So if it's luxury modern football you're looking for, go get yourself a home season ticket and watch the game with a prawn butty in one hand and your IPad in the other. Even worse you could take your bird or watch it with a load of shirters in the pub .
And it isn't just about the results either, football to people is much more than that. Following your team away for some of us is about camaraderie, loyalty and if you're that way inclined, standing side by side with your mates and partaking in the occasional fisticuffs with other rival like-minded tribes.
No doubting, you'll spend a shit ton of your hard earned, get piss wet through often and hey, you might even take the odd slap. Not to mention that it's highly likely that the club you follow with ensure that you get your fair share of misery along the way. However, the laughs that you'll have with mates and the memories you make, make it worth every penny. This plus the array of colourful characters you'll meet make the awayday experience absolutely priceless. 
---
2 comments